OURTEAM
DAVID BROW ART SINGAPORE ACADEMY SPECIAL TRAINING INSTRUCTOR
ASIA TECHNICAL DIRECTOR AND MASTER ARTIST AT DAVID BROW ART INTERNATIONAL ACADEMY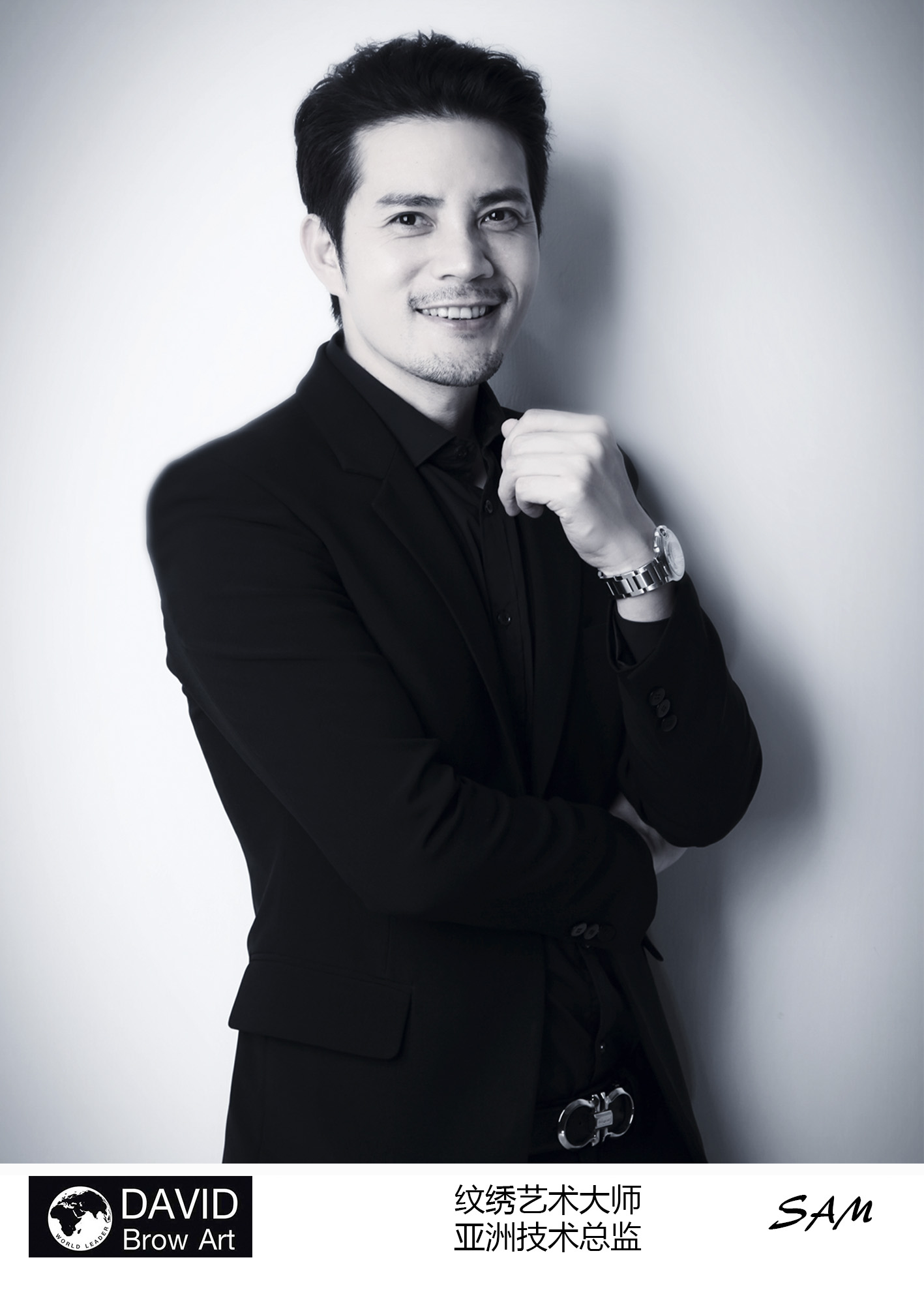 Before Master Sam joined team David Brow Art, he was a successful actor/ model in Asia. His charismatic, poise and warm personality made him highly sought after in the entertainment industry. To this day, he remains a favorite amongst professional modeling agencies.
However, he felt a void during his acting career. Creating Art and acting are two big interests for Sam. He enjoys making sculptures on his free time. He adores the simplicity in detail and its calming process while making a sculpture. From his former acting life, he worked with many makeup artists on set. Sam learned many beauty tips and tricks from them. He started to grow interest in brow design on men and women. He appreciates how a balanced brow can accentuate one's features. Just like sculpting, it is all about the fine details.
Sam met Grand Master David Zheng in Singapore 5 years ago through a mutual friend. He built a personal connection with David instantly. After seeing and experiencing David's Microblading work on his own brows, Sam was deeply inspired by David's passion and craftsmanship. He immediately enrolled himself and became a David Brow Art student at the Singapore academy. It was not an easy transition but Sam was determined to learn from the best in the microblading industry. Month after month, he kept practicing David Brow techniques. Of course, Sam had failed many times during practices but Grand Master David saw great potential in him. His determination and hard work soon lead to mastering the art. Grand Master David took Sam under his wings. It has been a five-year journey of learning and working side by side with the Grand Master.
Sam travels around the world and teaches countless students globally. He has evolved and developed his signature microblading brow/lip style using David Brow trademarked techniques and products. He showcases Microblading art in its effortless way. Every stroke mimics expression. Sam finds his true passion in Microblading under Grand Master David's guidance. His transformation continues to progress as he flourishes with David Brow Art globally. Sam is excited to share his transformation story with you and demonstrate the genuine beauty of David Brow Art!